Chardonnay Terre di Chieti IGP vino biologico
   Protected Geographical Indication
It is one of the greatest white grape varieties in the world. Born in Burgundy, in the village Macconais, it is now spread worldwide. For long confused with Pinot Bianco, genetic research has shown that it is a cross, which occurred spontaneously, perhaps during the Carol period, including Pinot Noir and Gouais blanc, a grape of the great Slavic vigor.
Chardonnay is the most diverse and planted white wine grape in the world crafted in a wide variety of styles in base of the winemaking techniques used and the climate it it raised in. It's used for everything from rich oakey to the light-and-zesty Champagne.
            In base of the where it is grown, Chardonnay's aromas vary from lemon, apple, pear in cool climates till pineapple, passion fruit, peach or fig in warm to hot regions.  The wines that make the malolactic fermentation, which softens the fruit and acidity can be described as oily, creamy, smooth and add new aromas of butter and hazelnut. Chardonnay supports very well the  oak and in the areas where it is used for fermentation or ageing the wine has added tannins and rich, toasty flavours like vanilla, butter, coconut and dill. Lees stirring is also used to add complexity and body.
APPELLATION: Protected Geographical Indication
COLOUR: White
SOIL: Clay – Limestone
TRANING SYSTEM:  Pergola and Spurred cordon
HARVEST:  Manual harvest at the begining of September
YIELD: 80 q.li/ha
VINIFICATION: Soft pressing, cryomaceration to  5/8 ° C, soft crushing and carefull control of the clear must temperature fermentation in the French oak barrels in thermo-controlled room at 18/20 ° C. We do the malolactic fermentation and then the wine is aged for 18 months on the lees in oak barrels. It is aged in bottle for 6 months before release.
ALCOHOL : 12,50 % abv
FLAVOUR CHARACTERISTICS: Intense straw yellow color with golden hints. It reveals on the nose with its  fresh and lively aromas of ripe yellow fruit, with tropical nuances and dry fruit that blend in an elegant bouquet with aromas of honey and  a profusion of yeast. In the mouth ist fresh and easy to drink.  Intense and persistent.
FOOD PAIRING: Chardonnay tends towards the more creamy and delicate flavor end of the spectrum, so when you want to pair it think of chicken with chardonnay-cream mustard sauce, crab cakes, lobster, shrimp and linguini.
Meat: chicken breast, turkey breast, pork loin, cod, sturgeon, salmon, lobster, crab, scallops, shrimp, clams, oysters (unoaked Chardonnay only). Cheese: semi soft cow's and goat milk  cheese. Vegetable dishes / umami rich dishes: peas, zucchini, asparagus, white mushrooms, truffles, almonds.
SERVICE TEMPERATURE: 8-10 °C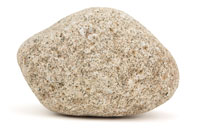 ---
Tutti i vini biologici di Natura Vera