Pecorino Terre di Chieti IGP vino biologico
   Protected Geographical Indication
It comes from France, certainly in the late nineteenth century and spreads first in Piedmont and Trentino-Alto Adige and then more slowly in Veneto, Friuli-Venezia Giulia and Lombardy and today also in other regions of Italy. It seems that the merit of the introduction in Italy, is attributable to the general Emilio de Sambuy that from Burgundy, would take him to his estate of Cuneo.
Is a widely grown grape variety that can produce soft, gently perfumed wines with more substance and colour than most whites, which is what you might expect of a variety that is one of the best-known mutations of Pinot Noir. The italian tendency is to pick the grapes before the variety's characteritically rapid loss of nerve at full ripening.
The primary fruit flavors in Pinot Grigio are lime, lemon, pear, white nectarine and apple. Depending on where the grapes are grown, Pinot Grigio can take on faint honeyed notes; floral aromas like honeysuckle; and a saline-like minerality. Pinot Grigio doesn't have a strikingly unique flavor, but it does offer a refreshing twinkle of acidity and a weighty feeling on the palate.
APPELLATION: Protected Geographical Indication
COLOUR: White
SOIL:  medium texture clay
TRANING SYSTEM:  Guyot
HARVEST:  Manual harvest in the end of September
YIELD: 100 q.li/ha
VINIFICATION: Grapes are first selected, destemmed and softly pressed. The whole bunches are sent to the pneumatic press and the juice is fermented with its natural yeasts at low temperature (12-14 ° C) in stainless steel tankst o remain in contact with the skins for about 30 days. It is aged in stainless steel tanks on the fine lees. Further ageing in bottle before release.
ALCOHOL : 12,00 % abv
FLAVOUR CHARACTERISTICS: It shows a beautiful coppery as it usually is for pinot grigio. The nose is large and elegant where there's intense white fruit. The palate is fruity, full and with a long finish that enhances the return of fragrant fruit.
FOOD PAIRING: Great as an aperitif, it is to be combined with various entry Versatile in culinary combinations, is perfect with linguine with squid ink, with sea fish or lake and pasta dishes with meat sauce. Try it with the mussels soup!
SERVICE TEMPERATURE: 8-10 °C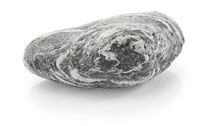 ---
Tutti i vini biologici di Natura Vera