Sangiovese Marche IGP – vino biologico
  Protected Geographical Indication
Sangiovese grape has ancient origins. As such it is known since 1500, but its origin is most likely Etruscan, in particular it seems to come from the area north of the Tiber River and south of the Arno, which then would spread beyond the Apennines, up to the hills of Romagna and Emilia. The origin of the name is even more uncertain, ranging from " Grape sangiovannina "with reference to its early ripening.
Sangiovese – just like Pinot Noir – has a great capacityto adapt so today are known many clonal varieties all belonging to this grape. The conventional ampelography divides Sangiovese the two broad categories: Sangiovese Grosso (thick)  and Sangiovese Piccolo (small). Sangiovese significantly changes its features in base of climate in which it is grown. Ripens late and has an excellent ability to adapt to different types of soils, but prefers those with a high percentage of calcareous sediments capable of exalting its best and elegant aromas as well as its best quality. Generally the wines produced with Sangiovese have fairly high acidity and tannins, moderate color and a medium structure, its tendency to overproduction forces producers to a cultural practice rather scrupulous in order to mitigate his impetuosity
APPELLATION: Protected Geographical Indication
COLOUR: Red
SOIL: Medium-textured
TRANING SYSTEM: Guyot
HARVEST: Manual harvest the third week of September
YIELD: 100 q.li/ha
VINIFICATION: Grapes are first selected, destemmed and softly pressed. The winemaking process includes a long maceration on the skins at 28 ° C with horizontal pressing and temperature controlled fermentation. The maceration is aiming to extract soft tannins and colour while obtain a greater structure and balance. Malolactic fermentation softens and reduce acidity and can be a source of flavours such as butter, hazelnut and makes the wine more rounder and richer. Aged in oak barrels for 3 months and in bottle before release.
ALCOHOL : 13,00 % abv
FLAVOUR CHARACTERISTICS: Ruby red with violet hues; intense and persistent smell of fresh red fruit like sour cherries, strawberries and plums with a hint of violets. The palate has a beautiful structure, with soft velvety tannins in evidence and pleasant freshness. A wine that has a few good years ahead.
FOOD PAIRING: Although easily combined with pasta and red meat is the best combinations with main dishes of red meat: beef steak, roasts, grilled meats. Also likes the combination with grilled fish. Perfect with typical Marche dishes like cannelloni or vincisgrassi.
SERVICE TEMPERATURE: 15-18°C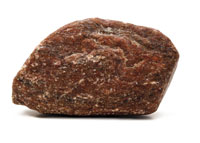 ---
Tutti i vini biologici di Natura Vera