Trebbiano d'Abruzzo DOP vino bianco biologico
   Protected Designation of Origin
Trebbiano D'Abruzzo was testified in the sixteenth century, when Andrea Bacci quoted it in his book "Natural vinorum de historia", indicating its presence in the area. The grapes for the production of Trebbiano are obtained solely from vineyards located in hilly terrain or plateau.
It is a versatile grape and produces wines with a pale yellow color with greenish reflections in its youth, good acidity, light and not very structured, floral and fruity, with a typical bitter almond aftertaste.
            If harvested at the peak of its technological maturity produces wines of high alcohol content, but often thin out on the characteristic aromas both in intensity and complexity. It can manifest great qualities when grown with low yields and vinified carefully. The wine, depending on the time of picking, the methodology and winemaking technologies, can give wines of great longevity, structure and body, probably unthinkable for a white wine, but also ready to drink now full of juicy-fruit, good intensity and medium complexity
APPELLATION: Protected Designation of Origin
COLOUR: White
SOIL:  Limestone– Calcareous
TRANING SYSTEM: Pergola
HARVEST:  Manual harvest at the end of September
YIELD: 120 q.li/ha
VINIFICATION: Trebbiano d'Abruzzo is grown on hillsides with good exposure between 400 and 450 meters  with the classic form of cultivation of Abruzzo pergola. In the cellar the whole grapes are softly pressed, the must is fermented in stainless steel tanks at a temperature between 13 and 16 ° C. The ageing happens in stainless steel tanks,  followed by a period in bottle.
FLAVOUR CHARACTERISTICS: Pale yellow, the nose has a nice smell profile, all played on notes of fresh fruit and freshly cut flowers. The mouth has sprint and lunge, it is balanced and defined by good acidity and mineralit. Deep on the palate, it has a harmonious and eccentric style, consistent and persistent.
ALCOHOL : 12,00 % abv
FOOD PAIRING: Great for the aperitif time. It goes well with fish dishes or vegetarian, especially with pasta dishes such as risotto with asparagus or lasagna with vegetables. Try it on a sea carbonara: you'll be amazed!
SERVICE TEMPERATURE: 8 – 10°C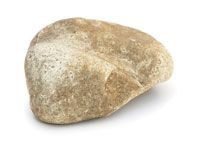 ---
Tutti i vini biologici di Natura Vera