Malvasia Terre di Chieti IGP vino biologico
   Protected Geographical Indication
With Malvasia name are indicated many varieties, most oft hem white grapes, geographically distributed a bit 'all over Italy. Although from different backgrounds, all these varieties share some basic features: in fact all have, although with varying degrees of intensity, a spicy fragrance of musk and apricot and rather high residual sugar. These features make the group of Malvasia particularly suitable for the production of sparkling wines and sweet wines.
Their name "Malvasia" comes from a contracted variation Monembasia, Byzantine stronghold on the rocks of a promontory south of the Peloponnese, where they produced sweet wines which were then exported throughout Europe by the Venetians with the name of Monemvasia. The wine made from this variety had become extremely popular, so much so that Venice was full of taverns, Malvase calls, consecrated to its consumption.
APPELLATION: Protected Geographical Indication
COLOUR: White
SOIL: Calcareous soils
TRANING SYSTEM:  Guyot and Pergola
HARVEST:  Manual harvest at the begining of September
YIELD: 90 q.li/ha
VINIFICATION: Short cold maceration and soft pressing. The must is fermented in stainless steel tanks at a temperature of 12-14 ° C for about 30 days with their indigenous yeasts. Clarification by decantation. The ageing takes place in stainless steel tanks for about 4 months and in bottle before release.
ALCOHOL : 12,00 % abv
FLAVOUR CHARACTERISTICS: A particular and intriguing wine which combines elegance, richness and energy. Pale yellow colour. On the nose we are able to perceive immediately pleasing scents of grapes, ripe tropical fruit and candied citrus. There are plenty of flowers accompanied by an elegant mineral note that traces the nose and sip. In the mouth it is smooth and fruity, supported by a nice acidity that balances and revitalizes the drinking experience.
FOOD PAIRING: Ist a great pairing with first courses of fish and seafood. Ideal with risotto with seafood, spaghetti with clams and fish casseroles. It combines beautifully with light appetizers, fish dishes just prepared, shellfish, seafood and even shellfish.
SERVICE TEMPERATURE: 8-10 °C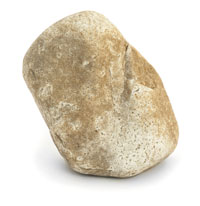 ---
Tutti i vini biologici di Naturavera